Drawing at Readings' 50th Anniversary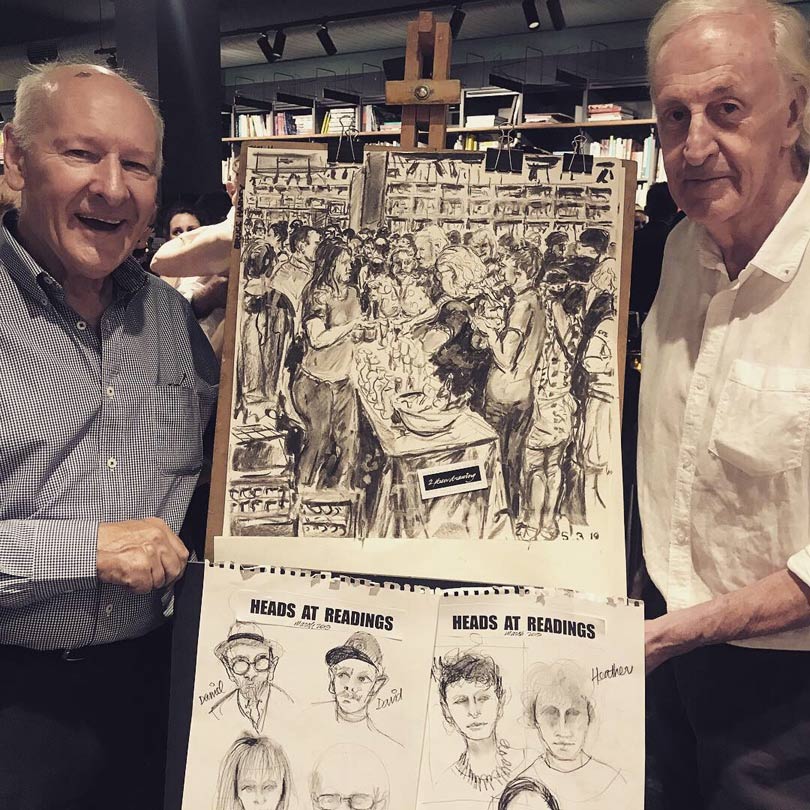 It was Readings 50th Birthday celebration party. 2MD were guest artists for the evening.
Lots of notables and authors, lots of bubbly, the place was packed.
Peter drew the crowd, Bruce did portraits on request.
We captured the event through our drawings 'Heads at Readings'. Thank you Readings and all other guests for a wonderful evening!